The official language of the conference will be English.
On the conference will be arranged simultaneous translation for the main sessions. (CZE <=> ENG)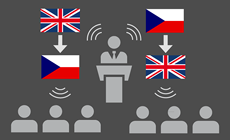 Download

Latest
News&Events
04.05.2015
The deadline for abstract submission was extended to May 17, 2015.
11.02.2015
Upload abstract application is in service >> please send your abstract
11.09.2014
New page added — Pictures of Prague

Upload Abstract
of Your Paper



Please use fc2015@fsv.cvut.cz in case of any problem.