The official language of the conference will be English.
Simultaneous interpretation will be arranged for the main sessions. (CZE <=> ENG)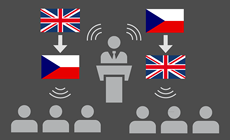 Latest
News&Events

Invitation
to the Conference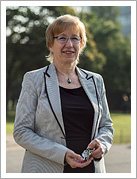 I have the pleasure of inviting you to participate in the international conference Fibre Concrete 2017. The conference will provide a platform to share knowledge on fibre reinforced concretes, textile concretes and ultra-high performance concretes regarding material properties and behaviour, technology procedures, topics of long-term behaviour, creep, durability; sustainable aspects of concrete including utilisation of waste materials in concrete production and recycling of concrete. Contributions on successful engineering applications and advanced design methods are also welcome.
Fibre Concrete 2017 is the 9th conference in the Fibre Concrete series. Since 2007 all Fibre Concrete proceedings were submitted for indexing in the database Scopus or Thomson Reuters.
Researchers, scientists, students, designers, practitioners, agencies, contractors and suppliers are all warmly invited to join the conference. Looking forward to meeting you in Prague!
Alena Kohoutková
Dean of the faculty of Civil Engineering
Head of the Department of Concrete and Masonry Structures

Topics
9th international conference on fibre reinforced concretes (FRC), textile reinforced concretes (TRC) and ultra-high performance concretes (UHPC)
performance enhancement
long-term behaviour and durability
sustainable aspects
waste materials in concrete production
applications
advanced design